Providing IT Outsourcing and Support to Portsmouth New Hampshire Area Businesses for over 35 Years!
With a Managed IT Service plan from White Mountain, you can be assured that your day-to-day IT Management and support needs will be handled in a professional, cost-effective manner. We provide expert IT Outsourcing, Computer Consulting, and Networking Services, with complete transparency and oversight, so you always know what's going on.
All inclusive, or customized Managed IT Service Agreements

Month to Month services, no long term contract

Helpdesk, Onsite Services, Engineering, Project Work

Asset and Hardware Lifecycle Management

Cyber Security, Threat Detection and Response

Cloud Services Management and Support

Budget and Strategic Planning

Cloud Backup and Data Loss Prevention

Office 365 and SharePoint Support

Software License and Subscription Management

Wireless Network Assessments, Design and Support
White Mountain is a leader in IT Security and Compliance Services for small and mid size businesses.
Managed Firewall and VPN
Endpoint protection and SOC response (EDR)
Cybersecurity Detection and Response (SIEM, SOC and SOAR services)
Remote user Security (SASE, VPN, Secure Remote Desktop)
Compliance Support (PCI DSS, HIPAA, FTC Safeguards Rule, CMMC)
Security Frameworks (NIST, CIS v8, CMMC)
Pre-Audit Services and Reviews (Gap Assessment, Compliance strategies)
IT Security policy and strategy (Policies, Standards, Procedures)
Risk Management (RM Program, GRC, Risk Assessments, Risk Register)
Cyber Security Insurance (reviews, applications, and compliance)
Vulnerability monitoring and management (Vulnerability Mgt. Program, Scanning, Risk Scoring, Remediation)
Security awareness training and phishing simulation
Cloud security monitoring
Wireless Security Assessments
Secure Configuration management (DoD STIG, CIS Benchmarks)
Secure Identity management (MFA, Single Sign-on, Privileged Identity Management)
Asset and Software Management
Data Protection (Classification, DLP)
Secure Networking
IT Management standards and best practices
Incident Response Support (Incident Response Plan, Tabletop exercises, access to IR and forensic specialists)
If you are concerned about your current level of network security and business risk, give us a call, we look forward to hearing from you!
Why wait?

If you think it may be time for a change, switch to the best Managed IT Provider in the Portsmouth New Hampshire area. Give us a call today to schedule a free consultation to discuss your needs. We are experts at providing discreet and confidential advice on how to protect your business and avoid problems and disruptions when replacing your IT support provider. There is no reason to put up with uncertainty, problems, frustrations, and excessive business risk, give White Mountain a call and let us help you make things right!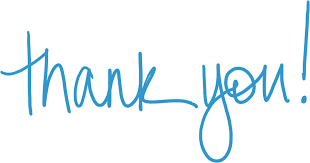 Our Service Speaks for Itself