It Might Be Time to Reevaluate Your VPN Strategy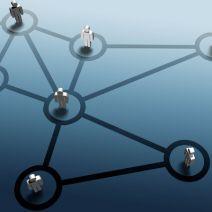 Accessibility and mobility are important parts of a business's data infrastructure. To this end, some businesses take advantage of a Virtual Private Network (VPN), which has the power to extend a personal network over a private network like the Internet. However, with new services like cloud computing gaining traction, is it time for businesses to switch up their VPN policies to stay relevant in their industry?
VPNs are a common means to extend the reach of your business's network. They are often used by remote workers to access corporate data locally through their Internet-connected devices while on the go. This, in turn, allows for increased productivity and availability of mission-critical information. However, with the advent of cloud computing and the immense amount of new Internet-connected devices entering the market (thanks to the Internet of Things), your VPN solution might be in need of a good evaluation. To find out how your current solution holds up, it's important to see how the cloud and other new technologies are going to affect it in the years to come.
Considering the Cloud
According to Processor magazine, the cloud is changing the way that company's look at VPNs and mobile computing in general. VPNs are a technology that's been around for a while, and it hasn't changed much since its inception; unlike the cloud, which is growing more popular and dynamic by the day. For instance, many VPN users might only be using it to manage their own on-site network, and their particular solution isn't designed to cope with the advances in cloud technology. When considering that your business's data will be directly available for anyone able to connect to your network, it's important to take into account the different ways a user will access that data. This includes mobile access points, wired connections, and even through the cloud.
Security and Identity Authentication
This, naturally, leads businesses to a solution which should be designed with security in mind. The purpose of the VPN is to provide users with a secure avenue of access for confidential corporate files, even if the WiFi hotspot is sketchy at best (think free hotel WiFi). Therefore, you need to ensure security if you're hoping to reap the benefits of a VPN successfully.
According to James McCloskey at Info-Tech Research Group, "If a person is [connecting via VPN] from an unmanaged, non-corporate device, you do really want to make sure they're not going to be in a position to intentionally or otherwise access resources they don't need and store them on their local machine." This is a very real risk that is associated with VPNs and must be addressed if you want to continue taking advantage of one.
White Mountain IT Services's VPN is capable of maximizing the security of your business's network while taking advantage of a flexible, easy-to-use solution. Additionally, with our other managed IT services, we can augment your VPN with cloud management, security services, or a mobile device management solution.
If you're not sure how to approach a reevaluation of your network security and performance, we'd be more than happy to lend you our expertise on the subject. Give White Mountain IT Services a call at 603-889-0800 today for a free analysis of your network security and efficiency. Together, we can help your business achieve optimal productivity with your technology and push your bottom line to greater heights.
By accepting you will be accessing a service provided by a third-party external to https://www.whitemtn.com/