We Provide Professional IT Support Services to Businesses Throughout Southern New Hampshire & Massachusetts.
LOCALLY OWNED AND OPERATED IN SOUTHERN NEW HAMPSHIRE SINCE 1985
White Mountain has been a leader in computer support and Managed IT Services for over thirty-five years. Although we have experienced many significant technology changes during the last three decades, we have never deviated from our primary goals and core competencies, that of being a world-class IT service and support provider focused entirely on our client's needs.
From the early days of Novell servers running on our line of White Mountain hardware to our state-of-the-art virtualized cloud infrastructure and tools, we have always stayed on top of the latest technology to help ensure that our clients have the appropriate technology for maximum efficiency and productivity.
We maintain our own help desk, engineering, and network operations staff in Nashua and Manchester, NH. We have been at this for a long time and understand the value of proven systems and processes. By continually investing in best-in-class management tools, systems, and training, we ensure that our team is ready and able to exceed your expectations.
A FEW HELPFUL LINKS
NEXT STEPS
Simply reach out via our contact form, or give us a call to set up a private consult.

We will provide more detailed information about our company and services and discuss your current situation and short- and long-term goals. If it looks like we may be a good fit for each other, we will provide a ballpark estimate to give you an idea of what our services may cost.


If that all sounds good, we move forward with a basic assessment of your environment and gather more detail about your priorities and needs. Then, we will follow up with a custom proposal and a few client references for your review. Again, there is no cost or obligation involved, and the process can take as little as a few days.


If you decide that we are not a fit or the timing is just not right, we promise not to bug you with endless sales calls. Instead, we will respect your time and privacy and be there when you are ready!


And remember, we make changing IT vendors EASY!
Thanks for visiting. We look forward to hearing from you!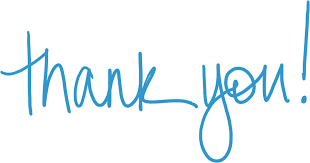 ---

Our Service Speaks for Itself