Onsite IT Support is available throughout Southern New Hampshire and Northern Massachusetts.
In addition to the typical onsite services such as workstation service, setup, and troubleshooting, our team also performs proactive onsite IT service to help keep your infrastructure running and prevent problems from occurring in the first place.


Typical onsite IT services and projects:
Office moves and expansions

Network installations and upgrades

Issues with network wiring and internet connections

Wireless network design, installation, and support

Network hardware such as firewalls, switches, and routers

Servers, backup systems, and power protection

Desktop computers, printers, scanners, and other hardware

Physical security systems such as cameras and door control systems
All onsite requests are scheduled and triaged by our Service Coordinator who manages the workflow and assigns the next available, most appropriate technician to your onsite ticket.

Our secure support portal is easily accessible with an icon in the taskbar and provides complete transparency into the service process and workflow. Users can see the status of their ticket, who is working on it, the technician's notes and scheduled resources. They can enter notes for the tech, including updates or any new information, directly into the live ticket.

If the onsite I.T. work involves any changes to your systems or configurations, our staff will update our documentation portal with the new info to be sure that our records are always current, to ensure that our entire team has access to the latest knowledge and information about your systems.

White Mountain Onsite Services can be structured on a flat rate basis, where you have unlimited access with no additional charges, or you can choose to pay as you go and be billed as needed.
Why wait?

If you think it may be time for a change, switch to the best Managed IT Provider in Manchester! Give us a call today to schedule a free consultation to discuss your needs. We are experts at providing discreet and confidential advice on how to protect your business and avoid problems and disruptions when replacing your IT support provider. There is no reason to put up with a never-ending cycle of problems and frustrations, give White Mountain a call and let us help you make things right!
Thanks for visiting, we look forward to hearing from you!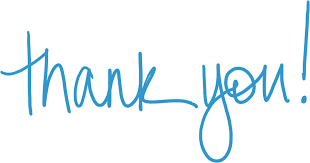 Our Service Speaks for Itself