Turn the Key to Business Success with All-in-One Technology Solutions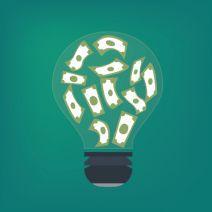 We all know the pain of contriving a brand new business solution. It takes time to implement and it can be an unnecessary hurdle to greater operational efficiency. Therefore, the best way to make the most out of a brand new solution is to use one that requires minimal setup, and can be implemented immediately into your business strategy.
This is what we call a turnkey solution. These types of solutions are prepared to be handled by any organization at any given moment. This means that they can be integrated almost immediately, with minimal preparation. In essence, they're akin to "off the shelf" products, but at the same time, they're vastly different. One of the biggest benefits you receive from integrating a turnkey solution is that you know it's been thoroughly tested and that it works right off the bat.
At White Mountain IT Services, we're all about providing our clients with turnkey business solutions that are designed to work right out of the box, so you can immediately concentrate on using it to help your organization get ahead of the competition. Here are some of the turnkey technology solutions we offer.
Backup and Disaster Recovery (BDR): With our BDR device, you get the best of data backup with the reliability you expect from a disaster recovery solution. We understand that you don't have time to sit around when your business's future is at stake, so we make it easy for you to get back in the game as quickly as possible following an infrastructure-destroying disaster. Your business's data is backed up incrementally throughout the day to our secure data center, allowing you to proceed to restore it once you have the hardware capabilities of doing so. Furthermore, our BDR can act as your server if it fails to continue functioning properly, meaning you'll experience minimal downtime.
Unified Threat Management (UTM): Just like the BDR, a UTM solution offers several benefits in one convenient package. This is what we call the ultimate security solution for your business's network. You receive firewall protection, antivirus, spam-blocking, and content-filtering solutions, all designed to limit your network's exposure to potential threats. It's a tried and true solution that can mitigate your business's online risk factors, if implemented properly. It's often used side-by-side with our remote monitoring and maintenance solution, which is capable of monitoring your network for suspicious activity, and deploying mission-critical patches to your software and operating systems, should they become outdated.
Cloud Storage and Management Solutions: Cloud storage solutions are designed with the end user in mind, and can be customized to suit the needs of any business. Your employees can easily store and access information from any approved device, making working remotely easier than ever. These solutions can be implemented to augment your existing infrastructure, so they can easily be integrated into any network with ease.
What it comes down to is getting quality solutions quickly and easily implemented into your corporate technology infrastructure. If you're ready to start using turnkey solutions to your advantage, give White Mountain IT Services a call at 603-889-0800. We have a variety of services that can help you jumpstart operations.
By accepting you will be accessing a service provided by a third-party external to https://www.whitemtn.com/