This Year, Be Sure to Fix Your Break-Fix IT Policy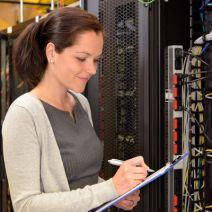 It's already a couple of months into 2016, are you still relying on a break-fix company to fix your technology problems? Using technology comes with its own set of problems. For example, dealing with an influx of new devices in your office, determining whether or not your technology can take another year of use, and budgeting around new technology expenses, can be suffocating. If you haven't done so yet, now is a great time to cast aside the break-fix IT policy and take your technology maintenance and management seriously.
Many businesses still rely on the age-old practice of break-fix IT. These organizations are usually small and medium-sized businesses that don't have the time or resources available to regularly resolve technology problems. They don't fix issues until they absolutely have to, which can lead to problems becoming bigger than they need to be. SMBs often can't do much to fix the problem, and they usually have to break their budget or hire expensive tech support to resolve the specific issue.
Both of these situations are likely to cause trouble for your business, and technology that's not properly maintained can lead to unforeseen consequences. For example, if your workstations aren't being updated with the latest patches and security updates, you run the risk of a data breach, which could lead to data loss, theft, and hefty compliance fines. Another example would be your technology experiencing hardware failure, leading to both downtime and data loss. Businesses that can't recover their lost data have a life expectancy of only one year following a data loss disaster, so replacing old technology only when it fails isn't an option.
In contrast, proactive managed IT helps businesses prevent issues that can explode into bigger, and more costly, problems down the line. This usually entails the complete and total management of all technological assets that a business has, including server hosting and maintenance, email management, network security management, backup and disaster recovery deployment, and so much more. The common ground for all of these services is that they're designed to take the burden of technology management off of the SMB, so they can focus on what matters most; the business, and its continued operation.
White Mountain IT Services is what you can call a managed service provider, or MSP. We specialize in helping organizations like yours manage their technology in cost-effective ways. By doing so, you can eliminate the unpredictable nature of managing your own technology and outsource the responsibility to experts who specialize in doing so. Rather than waste your IT budget on the up-front costs of new hardware and software solutions, you can instead invest this money into services that are budget-friendly, monthly payments. You essentially turn your business's capital expenses into operating expenses.
For more information about managed services or White Mountain IT Services, you can give us a call at 603-889-0800. Our technicians would be happy to help you determine which path to choose.
By accepting you will be accessing a service provided by a third-party external to https://www.whitemtn.com/