The Average Large Business Spends Nearly $15 Million on Cybersecurity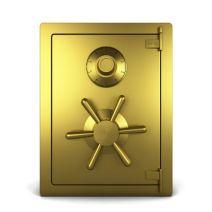 How much does your organization spend on cybersecurity every year? It's a well-known fact that the Internet houses an incredible amount of threats that consistently pose a significant danger to organizations, so it's expected that businesses will shell out to keep them away. However, large businesses with over 1,000 employees spend an average of approximately $15 million annually to protect their data. Clearly, cybersecurity isn't a joke, and your business should take it seriously too.
For reference, we don't expect you to shell out this huge amount of dough for network security solutions. Still, the fact that large businesses feel this threatened by malicious online entities should be enough to convince the small business owner that hackers mean business. While a large business might have the funds to integrate powerful security solutions, the small business owner is often at the mercy of a limited IT budget that might not accommodate the up-front costs of integrating high-level security protocol.
To make matters worse, hackers use all kinds of malware, viruses, and other threats to make their movements diverse and somewhat unpredictable. According to a recent study, ZDNet reports:
Attacks involving malicious code, malware, viruses, worms, trojans, and botnets accounted for 40 percent of this cost, followed by 16 percent for denial of services, 14 percent for phishing and social engineering, 12 percent for Web-based attacks, 10 percent for malicious insiders and 7 percent for stolen devices.
It's clear that hackers are taking advantage of numerous avenues to infiltrate and infect the mission-critical systems of businesses. Therefore, the need for a comprehensive security solution cannot be stressed enough. Protecting the sensitive information of both your clients and your employees is an investment that you, as a business owner, cannot skimp on. The issue with this kind of protection is that businesses often cannot afford the up-front costs of such an investment.
Thus, the best way to handle network security is by taking a proactive stance that prevents issues from turning into huge problems in the first place. This means keeping threats out of your system using tools that are designed to detect and eliminate issues before they become bigger problems. The security solutions you integrate should be compounded with the proper education of your staff, including giving them ample training to identify and respond to threats.
A Unified Threat Management (UTM) solution is a quality answer to this conundrum. A UTM offers a firewall solution to analyze the data that flows in and out of your network, ensuring that no viruses or malware easily infiltrate it. It combines this with an enterprise-level antivirus solution that's designed to detect and eliminate threats before they bring harm to your network. Additionally, the UTM comes with features designed to limit your employees' access to insecure content with a web content filtering solution and comprehensive spam protection for your email.
For more information about security solutions designed to protect your business and its critical assets, give White Mountain IT Services a call at 603-889-0800.