Stop Blaming Technology for the Attacks Caused By People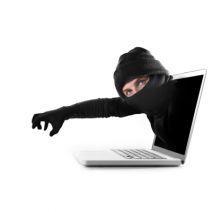 It might seem like the obvious reason for hacks and data loss is due to technology being unpredictable, but in all reality, it's important to remember that some of the problems we experience with technology come from the people operating it. To this end, it's important to realize that the people operating technology can also protect themselves from hackers.
Dave Merkel, senior vice president and CTO of security agency FireEye, tells Aimee Chanthadavong of ZDNet that organizations are spending more on technology to protect against hacking, but are still behind: "... one of the reasons behind this is because online attacks are often misunderstood as a technology problem, when it's not. In turn, organizations look in the wrong places for solutions."
Naturally, security solutions are only as effective as the techs who integrate them. Are they configured properly, and are they continuously being updated with the latest threat definitions? Are your systems up to date, and have the latest vulnerability patches been applied? These are all the responsibilities of the technician, and if these routine maintenances aren't performed, even the latest security protocol can't help you.
In other words, technology alone isn't going to be the solution to your hacking woes. Even with maximum security, hacks are still going to happen, because there are people behind the attacks designing it. Ultimately, it takes the knowledge of people to fight against the knowledge of criminals. It takes skilled IT technicians who know their way around common problems to mitigate the damage done, or prevent security breaches altogether.
To this end, White Mountain IT Services can help your business achieve maximum security by equipping it with professional IT technicians, as well as the technology and security practices required to keep your business safe. We work tirelessly, monitoring your network for suspicious signs and threats so you don't have to. We take preventative measures to keep your business functioning with minimal incident.
One solution used to optimize security is a Unified Threat Management (UTM) solution. This is a comprehensive security solution designed to provide your business's network with the power to avoid discrepancies and data breaches as often as possible. With a UTM, you get an enterprise-level firewall and antivirus solution, coupled with spam blocking to keep dangerous messages from reaching your inbox, and content filtering to protect from dangerous online threats.
With both the knowledge and technology to fight against threats, hackers won't stand a chance. Let White Mountain IT Services help you today by calling 603-889-0800.
By accepting you will be accessing a service provided by a third-party external to https://www.whitemtn.com/