How Your Business Can Benefit from Unified Communications Solutions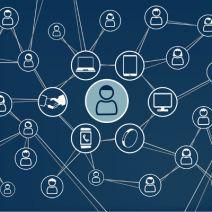 In business, the importance of using a unified communications system cannot be understated. Without this necessary common ground within your office, you'll potentially run into complications when it comes to communicating with your employees. It doesn't matter if you have ten or even a hundred employees; you should consider setting up a unified communications solution for your business, and quickly.
If this word doesn't ring a bell, it's a collective term often used to describe the combination of instant messaging, voice telephony, email, and mobile features. Basically, anything which your team uses to communicate is a part of a unified communications solution. It's only natural that they use the same solution. This makes communication easier than if your team is relying on non-unified communications, like cell phones and text messages, to communicate.
We will discuss the different components of a unified communications system, and what you should look for in each one.
Inter-Office Instant Messaging
One of the greatest ways to stay in touch with your team while both on the move or in the office is an instant messaging solution. This allows you to address issues that might not be top-priority, while still maintaining a certain sense of urgency. White Mountain IT Services can help your business integrate a powerful instant messaging solution that archives all sent messages, where you can record conversations for later viewing.
Voice over Internet Protocol (VoIP)
Another necessary function of a unified communication system is a method of voice communication. While the average small business might be firmly tethered to their legacy telephony system with all of its wires and switches, the standard best practice is moving in the direction of Voice over Internet Protocol (VoIP) phones, which transmit your voice over your Internet connection. It's so convenient that your business can save significantly by completely cutting out your legacy phone system.
Email Management Solutions
Of course, using one unified email solution is much more convenient than using multiple email accounts from different providers. Besides the fact that it can get messy, it also looks unprofessional. While emails aren't necessarily reliable for immediate communication, it's important nonetheless. White Mountain IT Services's email solution is a great way to unify your email and make it look professional. You can even archive your messages for future viewing in the event you need to address important issues, like data leakage or an unruly employee.
Ultimately, the goal of unified communication systems is to improve collaboration between your team members on a number of different devices. To get started with a solution like this, give White Mountain IT Services a call at 603-889-0800.