Are You Budgeting for IT Security?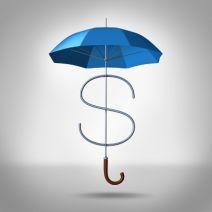 It's the nature of technology to grow more complex over time, and as it does, the types of threats grow alongside it. Security is now more important than ever before, and if your business is not prepared to handle the threats that lurk in the shadows, your organization could be running with an unnecessary crutch.
As you can imagine, businesses large and small alike are making their network security a top priority. It might not seem like a lot of cash, but Gartner estimates that about five percent of of a business's annual IT budget is dedicated toward security. Of course, not all businesses need to spend the same amount on IT, since their needs vary by industry; yet, it can't be emphasized enough that security is an imperative part of your IT infrastructure.
There are a lot of threats out there that can potentially ruin your business, but how can you justify investing in a solution to prevent something that isn't guaranteed to happen at some point or another? The answer is to take preventative measures. By protecting against potential threats, you can avoid expensive repercussions. This is what White Mountain IT Services's managed IT solutions are all about. We prevent issues from turning into bigger problems.
How do you go about deciding how much your business needs to spend on IT? You can start with an IT security assessment from White Mountain IT Services.
A Network Security Audit
It's not always easy to determine how much your business should spend on your IT security. With a comprehensive network security audit from White Mountain IT Services, we'll take a look at the inner workings of your network and find weak points that need to be patched up. You'll gain access to our trained IT professionals who know technology inside and out, and we can consult you on how to move forward.
White Mountain IT Services's Unified Threat Management (UTM) Solution
More often than not, small and medium-sized businesses find that an enterprise-level solution designed for larger businesses is beyond their price range; but with White Mountain IT Services's managed IT services, we strive to give small and medium-sized businesses the security solution they deserve at an affordable price. We call this security solution our Unified Threat Management (UTM) device. It combines a firewall, antivirus, spam-blocking, and web-filtering solution to take comprehensive security measures against any kind of threat.
Backup and Disaster Recovery (BDR)
Furthermore, White Mountain IT Services provides a solution that can help businesses like you recover their data rapidly following a data breach, natural disaster, or hardware failure. We call it our Backup and Disaster Recovery (BDR) solution. This device takes multiple snapshots of your data throughout the day, then sends it off-site to await recovery when it's needed most. The BDR device can also act as a server in the event of a disaster, which means minimal expenses from downtime will accrue.
If you're ready to take advantage of proactive IT solutions that will save your business money, give White Mountain IT Services a call at 603-889-0800.
By accepting you will be accessing a service provided by a third-party external to https://www.whitemtn.com/