4 Common Threats that Can Be Alleviated By Backing Up Your Data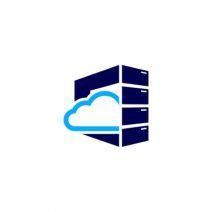 It doesn't take much to derail a business. Even the slightest disruption in power can lead to an unexpected power-down, and something as simple as a severe rainstorm could lead to floods that wash away your data. The point stands that you have everything to lose, and without data backup and disaster recovery, your business practices could be in danger.
Why You Need Backup and Disaster Recovery
Every organization should have a sound plan to recover any data that's lost due to unexpected disasters. It's been proven that organizations that fail to recover lost data within 7 days of the incident, typically go out of business within one year. There are many reasons why data backup and disaster recovery solutions need to be implemented. Here are just a few of the threats that could uproot your business and disrupt operations.
Natural disasters: Floods, fires, electric storms, tornadoes, hailstorms, and so on, all have the potential to not only destroy your physical infrastructure, but also your business's data. Therefore, if you're in a region that's prone to extreme weather conditions, you need to consider backup and disaster recovery.
Cyber attacks: Data breaches are well-known culprits of data loss. It's not easy to predict what a virus or malware will do, but most often, they're designed to steal your data, delete it, or lock it away until a ransom is paid. In all of these cases, it's best to have your data backed up so it can be safely restored.
User error: The biggest threats often come from those who are supposed to have access to your data, not just those who don't. If an end-user accidentally deletes a file, moves it somewhere it doesn't belong, or hands over credentials to a hacker on accident, your data is put at risk.
Hardware failure: The inevitable part of working with technology is the fact that it will eventually fail and be rendered obsolete. This can happen when you least expect it, and the costly downtime can be a major setback for your business - not to mention the data that could be lost if a server were to go down.
What You Should Look For
Not all backup and disaster recovery services will be the same, nor should they be. You need a solution that's customized to meet the specific needs of your business. Here are some of the best features to look for in a BDR solution, and why they're critical for the continued functionality of your business.
Cloud and off-site backup: You don't want to store your data backups on in-house tapes. Rather, you want them secure in an off-site location, like the cloud or a data center. This way, you can know that your data is stored in a compliant location that can't be damaged by natural disasters.
Quick recovery time: You want to be able to rapidly deploy your business's data to your infrastructure in order to minimize downtime. Tape backup can make this part of the recovery process long-winded and wasteful, but BDR can automatically deploy your data through the cloud, making recovery practically instantaneous.
Comprehensive backup: Furthermore, you want to make sure that your data is as recent as possible. Tape backup is inefficient for this purpose, while BDR can take backups of your data as often as every fifteen minutes - maybe even more often.
For more information about BDR and business continuity, contact White Mountain IT Services at 603-889-0800.
By accepting you will be accessing a service provided by a third-party external to https://www.whitemtn.com/