4 Benefits to Cloud Computing That You Can't Afford to Ignore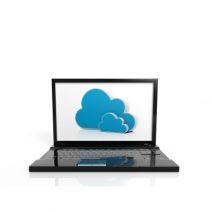 Cloud computing is an important game changer for small businesses, but some organizations are dragging their heels when it comes to implementing this new concept into their computing strategy. One of the biggests reasons why businesses might be hesitant about moving to the cloud is that they might not be certain of what the cloud does.
While it's also important to consider your current IT infrastructure before making any drastic changes to your technology, you should also be aware of what cloud computing can help your business accomplish. Here are four ways that cloud computing can improve the way you do business.
Growth Management
A good cloud computing solution is capable of helping your business better manage its growth. The primary reason for this is that cloud solutions are generally scalable to meet the specific needs of a business, allowing for custom solutions that can be changed or updated with ease. Businesses might experience peak periods or go through hiring spurts, which means that their infrastructure is subject to change, making cloud computing an attractive choice.
Increased Productivity
Taking advantage of cloud computing for your applications means that you can make them available to whoever needs access to them from a number of different devices. An example of this is hosting your productivity suite, like Microsoft Office or Google Drive, on a cloud server where they can be accessed by your team from any location. This helps them stay productive by improving access to mission-critical systems.
Cost Reductions
It's a well-known fact that introducing brand new technology to your IT infrastructure can be a costly endeavor, and one that's not kind to your budget if unplanned. One of the key benefits of cloud computing for small businesses is the decreased need for expensive hardware like servers and workstations. By hosting your IT infrastructure in the cloud, you can reduce the energy costs of operating this equipment, and consolidate your systems and make them easier to manage.
Enhanced Mobility
In much the same way that cloud computing allows businesses to access their applications from remote locations, cloud computing helps organizations access data from various locations on a number of different devices. In other words, organizations don't have to feel restricted by the office anymore. Employees can work anywhere, anytime, be it from the comfort of their own home or while abroad on a business trip.
More than anything else, the cloud allows companies to be more flexible with their assets and finances. Your business can benefit from the cloud, too. Contact us at 603-889-0800 today and ask our professional IT technicians how the cloud can improve the way you do business.