Your IT Needs to Be Involved with Your Cloud Solution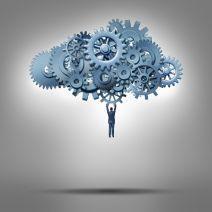 One of the greatest advances in technology solutions to have emerged in the past few years is cloud computing. In fact, it's one of the most popular Software as a Service (SaaS) platforms out there for the modern business. Are you prepared to commit to a cloud solution that can potentially improve productivity on all levels of your business infrastructure?
How the Cloud Can Benefit Your Business
It's clear that the cloud is changing the way businesses communicate and access information, but what does this mean for your business? Some of the benefits of cloud computing include, but are not limited to:
Greater access to data and applications: Your organization often needs to go through your network in order to obtain information and access mission-critical applications. What if all of this information could be distributed and deployed via the cloud? This is the primary benefit that businesses who desire a cloud solution typically take advantage of.
A more mobile workforce: The cloud takes your data and makes it easily accessible from any approved device across a secure connection. This means that your employees are no longer tied to their desks if they want to be productive. They have the option of working from home rather than burning the midnight oil at the office, or remotely from their hotel room while on a business trip.
How Does the Cloud Affect IT Management?
Despite these great benefits, they usually include the added responsibility that comes along with maintaining a new cloud solution. These responsibilities are largely dependent on which cloud solution you opt for:
Public cloud: The public cloud is often considered to be the easiest way to implement cloud solutions for a small business, considering it's hosted and maintained by an external party. The only issue with this is that your organization won't have complete control over your data (for instance, you can't integrate secondary security features yourself - you have to go through the provider), making this choice seem unattractive to those who absolutely need as much control as possible.
Private cloud: The big difference between the public and private cloud is that you're hosting the data on your own cloud server, meaning you're responsible for its upkeep and management. On the other hand, you have as much freedom as you want for all of the security solutions you need to integrate, and you have complete control over how the cloud is configured.
Hybrid cloud: A hybrid cloud solution combines the added security and control of the private cloud, with the efficiency and ease-of-use of the public cloud; perfect for a business that needs the control, but isn't willing to sacrifice efficiency.
Regardless of which cloud solution you implement, it will undoubtedly be a challenge to integrate and assimilate into your new workflow. Rather than take the time to train or hire new personnel, it can be most beneficial to outsource the upkeep and maintenance of your new cloud solution. White Mountain IT Services has trained professionals at the ready to help your organization implement and maintain a secure and dynamic cloud solution. All you have to do to get started is call us at 603-889-0800.