What's New with Blockchain?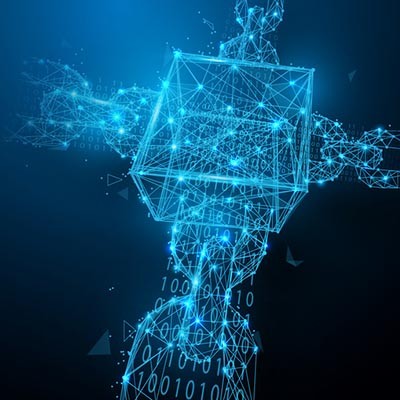 Blockchain is one of the most popular emerging technologies, and it's easy to see why. While the technology behind blockchain was once looked at as having no practical application in the workplace, it is now taking a seat front and center as a security tool for a modern business environment. Let's take a look at what's going on in the world of blockchain.
What is Blockchain?
Blockchain is a decentralized ledger system that records information for all transactions on specific and permanent blocks. Any block that exists on a blockchain represents a change to the overlying information on the chain, meaning that any change to a block's data would break and corrupt the entire chain. Developers can take advantage of this to create opportunities for data security, smart contracts, and other purposes.
It's also notable that blockchain is the technology that makes cryptocurrency like Bitcoin work as intended, and it has produced a method for some of the largest venture capitalist firms in the world to spend billions of dollars in funding on these companies. This kind of involvement by major investors has provided with a clear path to being more than just a fringe alternative to digital currency, paving the way for more research and ambitious ideas.
Innovative Uses for Blockchain
There are a lot of new ways people are trying to utilize blockchain technology. They include:
Payment systems
Smart contracts (including real estate and vehicle title transfers)
Supply-chain management
Loyalty rewards programs
Authentication
Medical record keeping
Data sharing
Wills and inheritances
Intellectual property management
Online voting
Tax regulation and compliance
Weapons and prescription drug tracking
Labor rights management
Internet of Things network management
And more
With such a huge increase in the way blockchain is used, many organizations are trying to implement it to solve operational issues. Therefore, we want you to take a moment to think about how the blockchain could solve some of your problems. Of course, you should ask this question about any service or solution you implement, and you'll want to discuss this with trusted IT experts. White Mountain IT Services can provide you with that pillar of support. To learn more, reach out to us at 603-889-0800.