Common Misconceptions Concerning Business Cybersecurity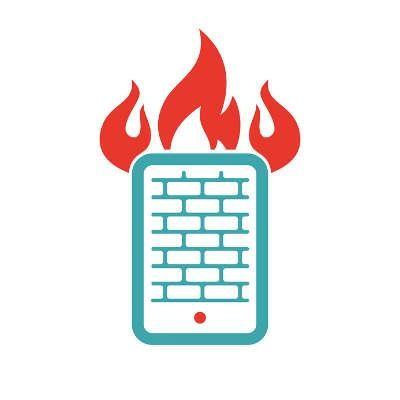 Today, we want to talk about something that not a lot of businesses would want to think about. What would happen to your organization if it were to suddenly experience a hacking attack? While security solutions can go a long way toward protecting your organization, you still want to make sure that you're not relying solely on your security tools for protection. Rather, you should always stay vigilant, even if you don't think something could go wrong.
---
Don't Get Complacent
When you're protected behind enterprise-level security solutions, it's easy to think that nothing can harm your business or its data. After all, if you have a Unified Threat Management tool actively monitoring your organization's network infrastructure, surely nothing could go wrong… right? The unfortunate truth of this matter is that threats will still find ways into your organization's infrastructure, regardless of how proactive you are about its security. Viruses and malware created by hackers are constantly evolving to wrestle control of your business's technology from you, so it's your responsibility to make sure that your solutions are capable of adapting to trends in security.
For an example, let's take a look at threats like trojans or spyware. They will often plant themselves in your infrastructure so as not to be detected. The primary function of these threats is often to steal data or create a window for remote access, so they will be designed to avoid detection from security solutions. The only way to ensure that these threats don't infiltrate your network and lay low, hidden somewhere, is to monitor access in real time--something that's often better handled by trained security professionals than an automatic solution.
What Happens If Your Security Fails?
Let's face it; nobody expects their security to fail, especially when you go the extra mile to implement powerful enterprise-level solutions. While automatic security measures are enough to protect against minor threats, customized attacks directed right at your business will most likely be able to find a way around them. Plus, keep in mind that you and your IT administrators are not the only ones who will be dealing with cybersecurity threats. Your employees will be, too. Hackers know that the weakest link for many organizations is their staff.
A classic example of this is what your employees would do if they received an email that looks a little out of place. Does the employee know how to identify spam messages? If not, they may accidentally click on a link to "claim their prize," where they will fill out a form and hand over all of the information a hacker needs to steal their identity. Furthermore, they could accidentally hand over sensitive information. This is why it's crucial that your business trains employees on how to identify all kinds of threats, including phishing scams, CEO fraud, and spam in general.
Network Security is Part of Business Continuity
The only way to guarantee that your business can continue functioning in the wake of a cyber breach is to ensure that your business continuity plan includes hacking attacks. How can you recover if an unexpected hacking attack exposes sensitive data, or causes you to lose it entirely? White Mountain IT Services can help you with our Backup and Disaster Recovery solution (BDR). If your data is stolen or rendered useless following a hack, restoring it with BDR is a simple fix. However, you still need to consider the ramifications of a data breach, including compliance laws for your particular industry. To find out if your organization can withstand a data breach, reach out to us at 603-889-0800.