3 Ways You Can Save Money By Turning IT into a Service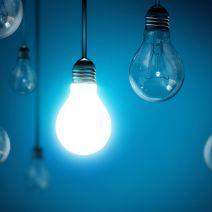 Your business thrives when your technology is running smoothly, but when it fails to function as intended, it can have unforeseen consequences that reach deep into your IT budget. One of the best ways that your organization can optimize your IT is by taking advantage of outsourced services, but you don't want to approach these "as a service" offerings uninformed.
The primary problem that so many small and medium-sized businesses run into is that their budget often cannot accommodate the services required to achieve the efficiency levels of an enterprise. However, thanks to modern technology management solutions, this triviality is almost completely in the past. Here's a quick rundown of how you can optimize your infrastructure to meet your specifications, all without breaking the budget, thanks to outsourced IT management solutions.
Software as a Service
Many vendors are turning to Software as a Service offerings that are designed to eliminate the up-front costs of implementing mission-critical software that's vital to the everyday success of your business. Examples of this include your business's chosen productivity suite, like Microsoft Office 365. Basically, instead of purchasing the software for your entire team, you pay a monthly rate that gives your team access to all of the great pieces of software that they need to fulfill their responsibilities.
Hardware as a Service
Hardware as a Service (HaaS) is when your technology infrastructure (servers, workstations, routers, etc) is procured, managed, and maintained by a managed service provider. The primary benefit that this type of solution offers is that your business isn't spending exorbitant amounts of cash on expensive new technology. Instead, you only make monthly payments that are designed to transform the huge capital expenses of purchasing the latest innovations into operational expenses.
Infrastructure as a Service
One of the greatest ways your business can save money in operational and capital expenses is by taking advantage of Infrastructure as a Service (IaaS) offerings. This is, essentially, cloud computing, where the tools your employees need to function on a daily basis are hosted online in the cloud, and deployed over your business's Internet connection. Basically, the cloud is your business's key to cutting out unnecessary operational costs. If you virtualize your software and hardware infrastructure and host it in the cloud, you're mitigating costs associated with energy and maintenance. You can take these savings even further by hiring an outsourced IT provider to take care of your IaaS offering, making it a valuable investment.
Is your organization ready to save money and optimize its infrastructure with "as a service" offerings? For more information about what the latest technology services can provide for your business, contact White Mountain IT Services.