Your Organization Can Survive Any Disaster With BDR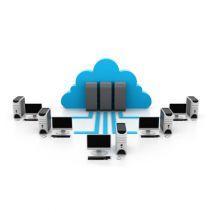 Data Backup and Disaster Recovery (BDR) isn't your average data backup solution. In fact, it's far from any traditional backup tool that you might have used in recent years. Here's how BDR is changing the way that organizations approach business continuity and ensuring their continued success and sustainability.
Your Data is Backed Up Multiple Times a Day
Other backup tools, like tape, can be a drag for modern businesses. It does everything it can to keep your data as up-to-date as possible, but you can only stay so recent when your data is only backed up once a day. Tape backups occur after-hours due to the strain they put on your infrastructure and the time it takes to run the backup, so in the worst-case scenario, you could be looking at data losses equivalent to an entire day's worth of work.
BDR takes this concept and applies a more logical approach. Since many of your files are likely left unchanged throughout the workday, what if you could get by while backing up only files that have been changed since the last backup was taken? By using this approach, BDR is capable of taking backups as often as every fifteen minutes, which significantly decreases the potential data loss risk if an issue were to occur.
Your Data Can Survive Most Anything
Natural disasters, user error, hacking attacks, and hardware failure are all threats to your business's continuity. All it takes is one or the other to completely derail operations. With tape backup, you also run the risk of having your backups wiped out along with the rest of your technology. If you have your tapes stored somewhere that can be damaged by natural disasters, all of your efforts will be for naught.
Of course, you can plan on taking yesterday's tape home with you every night, and hoping for the best. While this is practiced when it's the only option, you are traveling with all of your company's data on a small, lightweight, magnetic tape, which introduces more risk. On top of that, you would need to commit to it religiously for it to be effective.
One of the best parts of using BDR is that your data can survive just about any adverse condition, provided it's backed up properly. A fire that scorches your office can't destroy your data if it's stored in the cloud or in an off-site data center. A flood can wash away your technology, but if it's stored in an off-site data center, your data will stay afloat.
Your Business Can Function as Usual
Normally, when a business loses access to mission-critical data, downtime can break your budget and render your operations obsolete. Businesses incapable of recovering this data and pushing forward are generally known to go out of business within a year following the incident. This is why it's so important to have a fully functional backup and disaster recovery plan.
Consider the time it takes to get back up and running after experiencing a disaster. Tape backup takes significantly longer to restore than BDR, sometimes requiring several days before your data is available. With a BDR, if the device is still intact, the BDR can take over for your downed server temporarily, while a repair takes place. In more catastrophic events where the BDR is destroyed, there are options to spin up the data in the cloud or overnight ship a BDR to a temporary location. This means that even in the worst case, you can set up a temporary office space and be up and running quickly to sustain your business.
With BDR, you can rest assured knowing that your data is stored safely. For more information about BDR, give us a call at 603-889-0800.