Protect Your Business with Strong Network Security Practices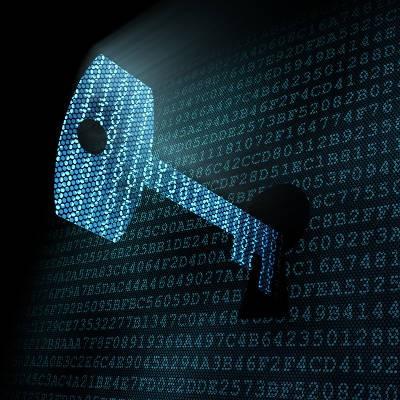 With the surge in the number of small and medium businesses that have fallen prey to malware and cyber criminals, there is a lot of focus of what an organization can do to prevent being a victim and how the company should handle themselves after an attack. There is another key factor to preventing cyber criminals from penetrating into your network: your employees.
It's just as important for a network to be secured as it is for the individuals accessing the network to follow security best practices. Here are 4 procedures that you and your staff can employ today to give your network safety a boost!
The Art of Hover-craft: Regardless of whether you know the sender or not, it is a great idea to hover over all email links and attachments before clicking on them. While it's possible that you'll never actually be targeted by cyber criminals, staying vigilant against them may prevent a very costly mistake. It only takes a few extra seconds to make sure that the message you've received isn't a cleverly disguised attempt to defraud your company or steal data.
The Password Is….Not Strong Enough: You've probably heard bad password stories like the alleged report that the nuclear weapon password for the US was 'password' or the most popular password of 2017 is '123456'. Unfortunately, it's true that even though many users realize their passwords are less than safe, their desire to practice network security is often not as strong as their desire use one, easy to remember password. More and more SMBs are employing password requirement standards - and some even enforce them by holding those accountable when a breach results from a weak password.
Avoid Sending Personal Information by Email: Cyber criminals are experts at tricking people into sharing sensitive information. A great example of a common ruse used by hackers is called whaling. Whaling schemes spoof an email address, giving the impression that it is coming from a high level executive, like CEO or President. Since many people will follow the instruction of a superior without question, the recipient will send account information or personal data without hesitation. Of course, this isn't saying that you should question all executive decrees, but rather just be vigilant about the type of information that you are willing to send. For example, whaling schemes often contain small typos or slight misspelling of names. Whaling schemes are just one of many deceptions available to cyber criminals. The best thing that a user can do is to question and confirm the authenticity of a request. When possible, avoid sharing personal information via unencrypted email all together.
Keep the Network Security Dialogue Open: Communication between employees, managers and IT professionals is something that is seriously undervalued. Think about how ransomware has really exploded into the limelight over the past several months. Your less tech-savvy employees may not understand the difference between ransomware and keylogging malware. They might not realize that some data loss can not be recovered by a data backup. Establishing a line of communication between your staff and IT professionals might be the difference between an employee recognizing the warning signs of a virus and missing them because of a question they were afraid to ask.
Are your employees aware of the sizable role their vigilance and attention can play when it comes to keeping your network safe? Even a network that is up-to-date with the latest security patches can't protect your data from an attack that walks right in through an open door. White Mountain IT Services's team of experienced IT professionals can help you make sure that your taking the proper precautions against cybercrime - on both the network and individual levels. Contact us today at 603-889-0800.