A Simple Guide to Understanding HIPAA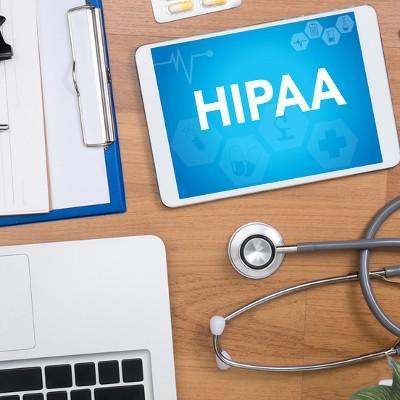 Security has never been easy for any business that deals with sensitive information. Nowadays, even a small business that uses an Internet connection has to worry about hackers and malware of all types. This is especially problematic for small healthcare offices that need to keep sensitive information secure and safe from online threats.
This is primarily due to the fact that file storage systems are becoming increasingly reliant on connected digital systems. Traditional file storage systems are inefficient and susceptible to all sorts of problems; primarily user error, document destruction, and theft. While digital systems are now capable of more efficiently storing sensitive patient data, this comes at the major risk of hacking attacks. Cyber criminals understand how valuable personally identifiable information is, making healthcare institutions lucrative targets.
In particular, hospitals are feeling the effects of hacking attacks--mainly due to the crippling effects of ransomware. Hackers understand how crucial a hospital's data is to its operations, so they're more likely to shell out huge amounts of revenue in order to save their data from ransomware. In most cases (this goes for larger enterprises too), hospitals have little choice but to comply with a hacker's demands.
To protect the data of patients in healthcare networks and systems, HIPAA governs guidelines for how organizations protect sensitive data. Here are some tips to help you keep your business HIPAA compliant.
Use a quality data backup and disaster recovery solution. You want to make sure that your business is equipped with tools to not only back up, but also restore, your critical and sensitive data. This includes making sure that you have an optimal recovery point objective, as well as a quality recovery time objective. Lastly, you need your data stored not just on-site, but also in the cloud or an external data center for safe keeping.
Implement enterprise-level security solutions. Regardless of whether or not your business handles sensitive data, you should always be using security solutions like firewalls, antivirus, and spam blocking technology. A Unified Threat Management solution is a great way to take advantage of preventative security solutions.
Use encryption. Often times, organizations won't see the need to encrypt their data specifically because they're already using other security measures. They don't think that there's a chance that their data will be stolen. While HIPAA doesn't necessarily call for encryption, we highly recommend it. Encryption makes any stolen data practically impossible to decipher--or, at least, not worth the hacker's effort.
Consult professionals in the IT field. Your business or organization specializes in a particular craft--not IT security. Therefore, it makes sense to bring in IT professionals who have been around the block a time or two to guarantee that you don't overlook the details of HIPAA compliance.
If your business is having trouble keeping up with HIPAA compliance, White Mountain IT Services can help. We understand the ins and outs of HIPAA compliance and want to ensure that your practice doesn't get stuck with budget-breaking fines from failing to adhere to HIPAA standards. To learn more, reach out to us at 603-889-0800.